Do you Know.. ?
Life Is safe inside an enclosed metal Object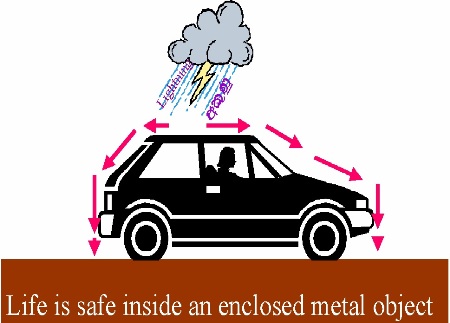 If you see dark clouds, then lightning could be present, but the best thing you can do is to listen for thunder.
If you hear thunder, then you need to go indoors or get in a car.
Please be aware of weather forecast regarding lightning and thunder storms issued by Department of Meteorology.